Becoming a multilingual museum: three ideas on where to start 
Despite many museums in the Netherlands wanting to be more inclusive towards multilingual visitors, the road to becoming a multilingual museum can be rather daunting. Are you a museum professional looking to make your museum more multilingual? Here are three ideas on where to start.
1. The physical space
Perhaps the most obvious way for museums to become more multilingual is to introduce changes in the physical space. Adding languages in the form of translations can make museums more welcoming and accessible to multilingual visitors. Currently, museum professionals, translation experts, and linguistic researchers are working together on how this can be done effectively. There are many available resources on this topic, ranging from research reviews on how museums all over the world work with languages – to more practical advice on how to collaborate on translations. For an example, see American Alliance of Museums – Engaging Multilingual Audiences through Translation.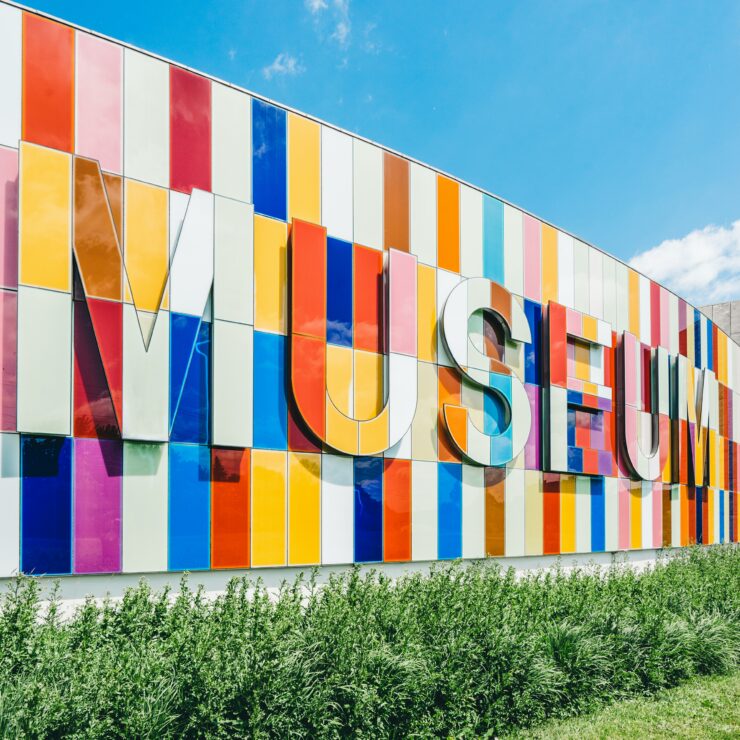 2. Museum staff
Museum staff can be a great asset when making a museum more multilingual. Nowadays, many of us encounter other languages in school and other formal settings, but also through tourism and socializing with migrants. One can therefore expect museum staff to have at least some knowledge of languages other than Dutch. It is a matter of seeing the staff's knowledge of foreign languages as a resource, however small it may seem. In our 2022 study, a museum staffer explained that despite having limited knowledge of the German language, he occasionally tried to use German words in conversation with German children living in the Netherlands to show that he was also learning a language. This put him in a more equal position in the eyes of the children, who, in his view, consequently felt more comfortable in the interaction.
3. The visitors
Museums can also become multilingual by using participatory strategies. This involves using the visitors' own knowledge of languages to enrich the museum's linguistic landscape. For example, the Multilingual Museum project of Manchester uses the contributions of people who speak different languages to add translations to descriptions of museum objects in an online gallery. See this link.
Finally, all the above strategies can be enhanced or made effective by using technology. QR codes, mobile phone apps, audio guides, virtual reality, virtual tours, and online resources are some of the technologies that museums are using to make multilingualism possible. A big challenge, indeed – but one worth tackling!
-Lucía Chisari | PhD researcher, subproject 'Science Museums'. 
   
Currently, this blog is only available in English and Dutch. To read it in another language we recommend using the translation tool DeepL.com.