Two university students visit a science museum with multilingual families
This year 2023, as part of their bachelor's and premaster theses, two students of Pedagogical Sciences visited a Multi-STEM partner museum with multilingual families. We asked students Eline and Marleen to share what they learned from the multilingual families. These visits give a great insight into how families with migrant backgrounds experience science museums in the Netherlands.  Curious about what happened? Keep reading!
Both Marleen and Eline accompanied families with Moroccan backgrounds. Marleen visited with a mother and daughter. The mother migrated from Morocco to the Netherlands over thirty years ago. The mother spoke a Berber language and Dutch, and the daughter, mainly Dutch. Eline visited the museum with a mother and her two youngest children, aged eight and five. The mother spoke Dutch, a Berber language, and Arabic, while the two children mainly spoke Dutch (although the oldest of them was also taking lessons to learn Arabic).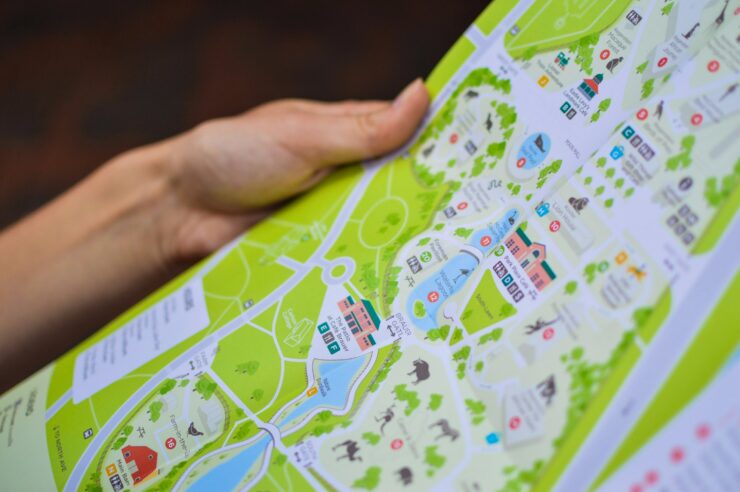 The students observed that the families made connections between their own background and the museum content. Eline explained:
The mother tried to incorporate things of the Moroccan culture into the museum experience, even if the origin of the objects in the museum was not necessarily Moroccan. Whenever she saw something she recognized, she called her children and said something like: 'Look, this is like the teapot that mummy has at home, looks like the one from Morocco' (…) This also happened when we walked past some puppets wearing traditional clothing. The mother asked her daughter: 'When do you wear traditional dresses like that?', and the daughter replied: 'During Eid [Mubarak]'.
Marleen added:
A fun thing to see was that the child made links to her own culture and family during the museum visit. She asked her mother questions, and told me stories about visiting Morocco. (…) That was very nice for me to see.
Other observations highlighted the feeling of belonging and comfort of the families in the museum. Marleen shared a reflection about the beginning of the visit:
I noticed that the mother was a little uncomfortable at the beginning of the visit. Because it was her first time at a museum, she was insecure and uncertain about what to do or where to go. Upon entering, we saw that the museum offered a guided visit. We took it, and it was very nice because it gave the family a way to get to know the museum without having to figure it all out by themselves. I saw the mother develop a more open attitude towards the museum during the guided tour, and afterwards taking an active role in guiding the children herself.
Eline also referred to how the mother felt:
I think that the visit was quite an eye-opening experience, at least for the mother. She had not expected that her children could move around so freely in the museum and that there were so many things for them to do. (…) The children were very enthusiastic, they wanted to do and touch everything. One of the children went by everything very fast and was often ahead of us, scanning what he wanted to do next. I noticed his mother wanted him to take a bit more time with some things, but he didn't really listen.
These reports suggest that some families with a migrant background living in the Netherlands may not be used to visiting science museums. They also show how important it is to make connections to one's background for engaging with museum content.
Marleen and Eline left us with some words of advice. Marleen suggested that museums should use guided tours to orient the families who visit for the first time. In addition, Eline mentioned advertising:
I think it would help a lot if museums advertised themselves more toward these multilingual families. Going to a museum is not an activity that many people in this multilingual community have on their radar. I think they would feel more welcome if more people of their community actually visited these museums, so advertising museums in these communities would help a lot.
We thank Eline Ottens and Marleen van Iersel for their relevant work and look forward to keep investigating these aspects at Multi-STEM in the future!
-Lucía Chisari | PhD researcher, Subproject 'Science museums'.

Currently, this blog is only available in English and Dutch. To read it in another language we recommend using the translation tool DeepL.com.